operating companies - sumisho
Sumisho Motor Finance Corp.

The Total Financing Package
Simple, Convenient, Hassle-Free Motorcycle Ownership
Sumisho Motor Finance Corporation is a joint venture among GT Capital, Philippine Savings Bank, a member of the Metrobank Group, and Sumitomo Corporation of Japan. Sumisho provides a total financing package - simple, convenient and hassle-free motorcycle ownership.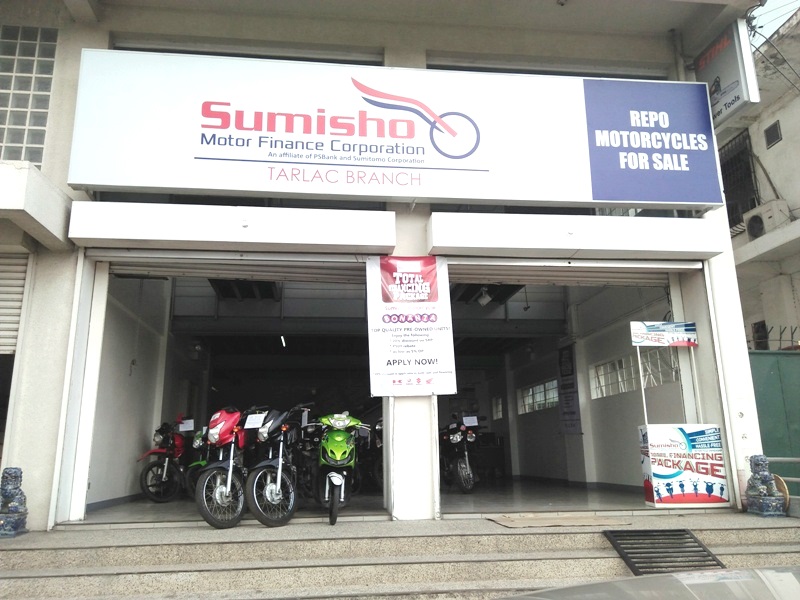 Sumisho branch in Tarlac
The Sumisho Way of Service - Competitive Advantage
4 hours processing
3-day release for MC unit
Payment channels availability
Customer Service available Monday to Saturday
SMS Alerts
Transaction History via sumisho.com.ph
Sumisho caters to all clients, regardless of the industry, occupation and status, making motorcycle available, easy to afford, at a fast turn-around time. Not only that, the company offers motorcycle brands and models from renowned manufacturers like Honda, Kawasaki, Suzuki, and Yamaha, giving clients a wide range of options to choose from.