Let's build great things together
Join us in our journey as we shift into higher gear, continue to expand through strategic acquisitions and consolidation of market-leading businesses, and maximize synergies among our existing component companies.

Our corporate culture is anchored on the values of integrity, competence, respect, entrepreneurial spirit and commitment to value creation. Together, let us fulfill GT Capital's mission to ensure sustainable long-term profitability, increase shareholder value, create synergies, provide career opportunities, and contribute to nation building.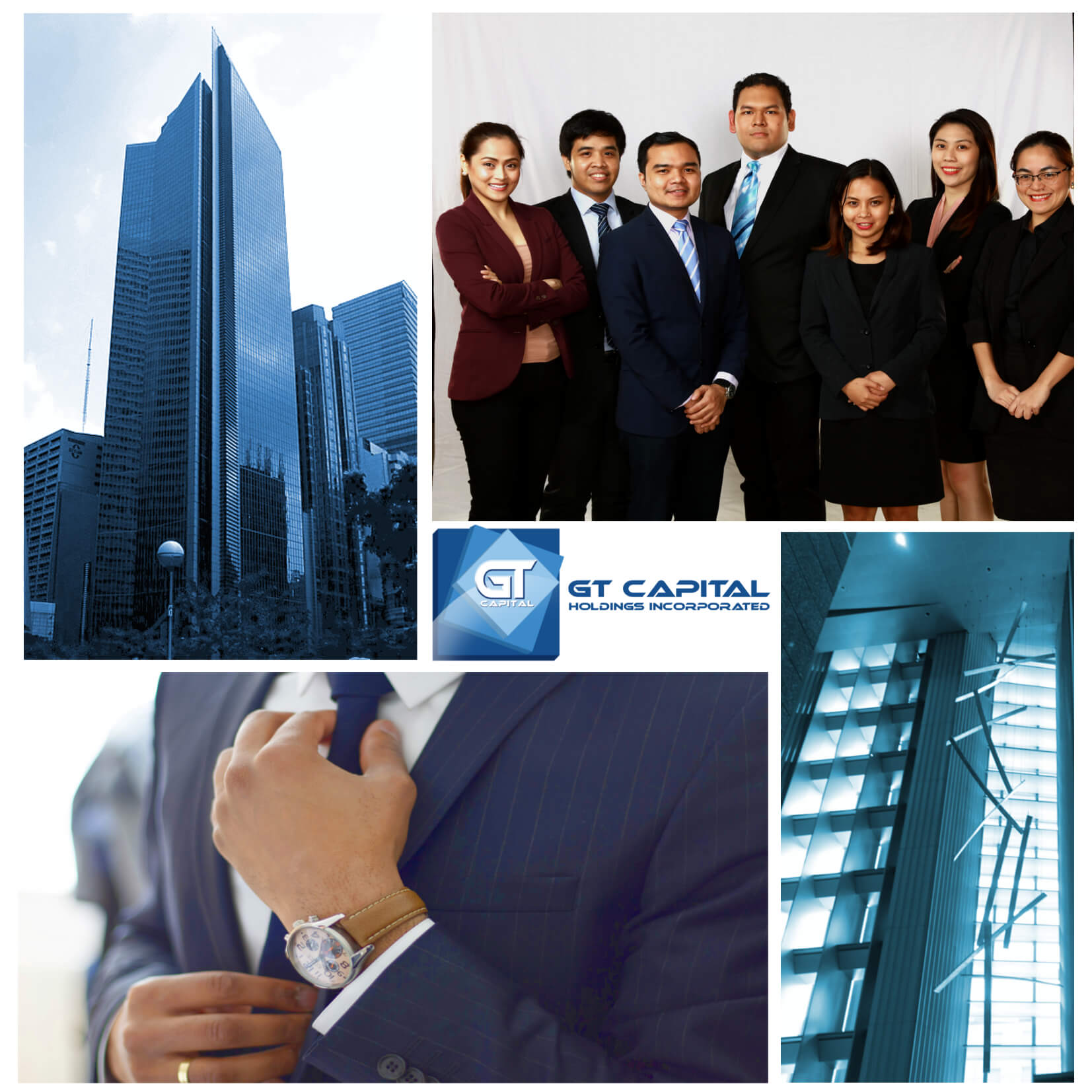 Intern - Investor Relations & Corporate Communication
Duration: 1-22 June 2018
Deadline for applications: 29 May 2018

Job Description
- Assists in scheduling and organizing all activities for the Head of Investor Relations, including meetings, road shows, travel, conferences, and all other aspects of managing the Investor Relations department.
- Helps prepare PowerPoint presentations.
- Analyzes economic and business-related data for the IR department.
- Assists Corp. Comm. manager in organizing investor, analyst, and media briefings, annual stockholders' meetings, corporate sponsorships, and other IR & Corp. Comm. (IRCC) related events.
- Assists IR officer in preparing IR-related outputs.
- Helps gather necessary data for IR-related outputs.
- Executes large-scale events such as investors' days, results meetings and site visits.
- Performs other functions as may be assigned from time to time.

Qualifications
- Enrolled in a CHED-accredited university or college
- Honor students, dean's listers, and candidates for Latin honors preferable
- Economics, management economics, management engineering, business administration, accounting, communication, and other related majors preferable
- Interested in Philippine financial markets, economic and geopolitical affairs
- Able to work cooperatively with other departments and with representatives of subsidiaries/affiliates