operating companies - philippine axa life insurance corporation
AXA Philippines

Know You Can
GT Capital has interests in the life and general insurance business through its 25.3% ownership of shares in AXA Philippines, among the largest Philippine insurance companies in terms of total net insurance premium. AXA Philippines is a joint venture between the AXA Group, one of the world's largest insurance groups, and the GT Capital/Metrobank Group, one of the Philippines' largest diversified conglomerates
AXA Philippines is now a provider of a comprehensive suite of products, personal and group insurance in the Philippines, covering life insurance and investment-linked insurance products, savings and investment, health coverage, and property and casualty insurance. AXA Philippines distributes its products in the Philippines through a multi-channel distribution network comprised of agents, bancassurance, and corporate solutions.
AXA is the world's number one insurance brand and has been redefining insurance standards around the globe for the past two centuries. Two hundred years hence, AXA is present in 64 countries and serves over 107 million customers.
AXA Philippines is one of the largest and fastest growing life insurance companies in the country, offering financial security to more than 1.5 million individuals through our group and individual life insurance products.
AXA has more than 7,000 financial advisers in over 50 life and non-life branches, and 4,000 financial executives in over 940 Metrobank and PSBank branches nationwide. With its merger with Charter Ping-An, AXA Philippines has entered into non-life insurance business, providing Filipinos a range of financial protection to suit their needs today
The AXA S.A. Group
AXA Philippines has benefitted from a global brand, extensive expertise on risk management and product development as well as the group's regional operating model
One of the global leaders in insurance and asset management
Headquartered in Paris and serves 95 million clients, individuals and businesses in 61 countries
The group operates primarily in Western Europe, North America, the Asia Pacific region, and the Middle East
Offers a wide range of products and services including life insurance & savings, property & casualty insurance and asset management
AXA Asia has successful partnership with dominant market players like Krungthai bank in Thailand, Bank Mandiri in Indonesia and ICBC in China
FIRST METRO INVESTMENT CORPORATION
28.2%
1962

AXA's predecessor company, The Cardinal Life Insurance Corporation was incorporated in the Philippines

1977

Renamed Pan-Philippine Life Insurance Corporation

1997

Renamed Metro Philippines Life Insurance Corporation

1999

The AXA Group, through its Asia Pacific subsidiary, AXA Asia Pacific Holdings Limited, formed a joint venture with Metrobank's investment bank, First Metro Investment Corporation, and Ausan Resources Corporation through the acquisition of the capital stock of Metro Philippines Life Insurance Corporation; Renamed as Philippines AXA Life Insurance Corporation

2003

AXA received a license to sell variable or investment-linked life insurance products by the Philippines Insurance Commission

2004

AXA received Bangko Sentral ng Pilipinas approval to conduct bancassurance activities in the Philippines

2009

Ausan's shareholdings in AXA were transferred to GT Capital Holdings; became the Philippines' top life insurer in terms of first year premiums in 2009

2016

AXA Philippines acquires general insurance company Charter Ping An, now allowing AXA to provide a more complete bancassurance product offering

2023

AXA Philippines finalizes merger with Charter Ping An, with AXA Philippines as the surviving entity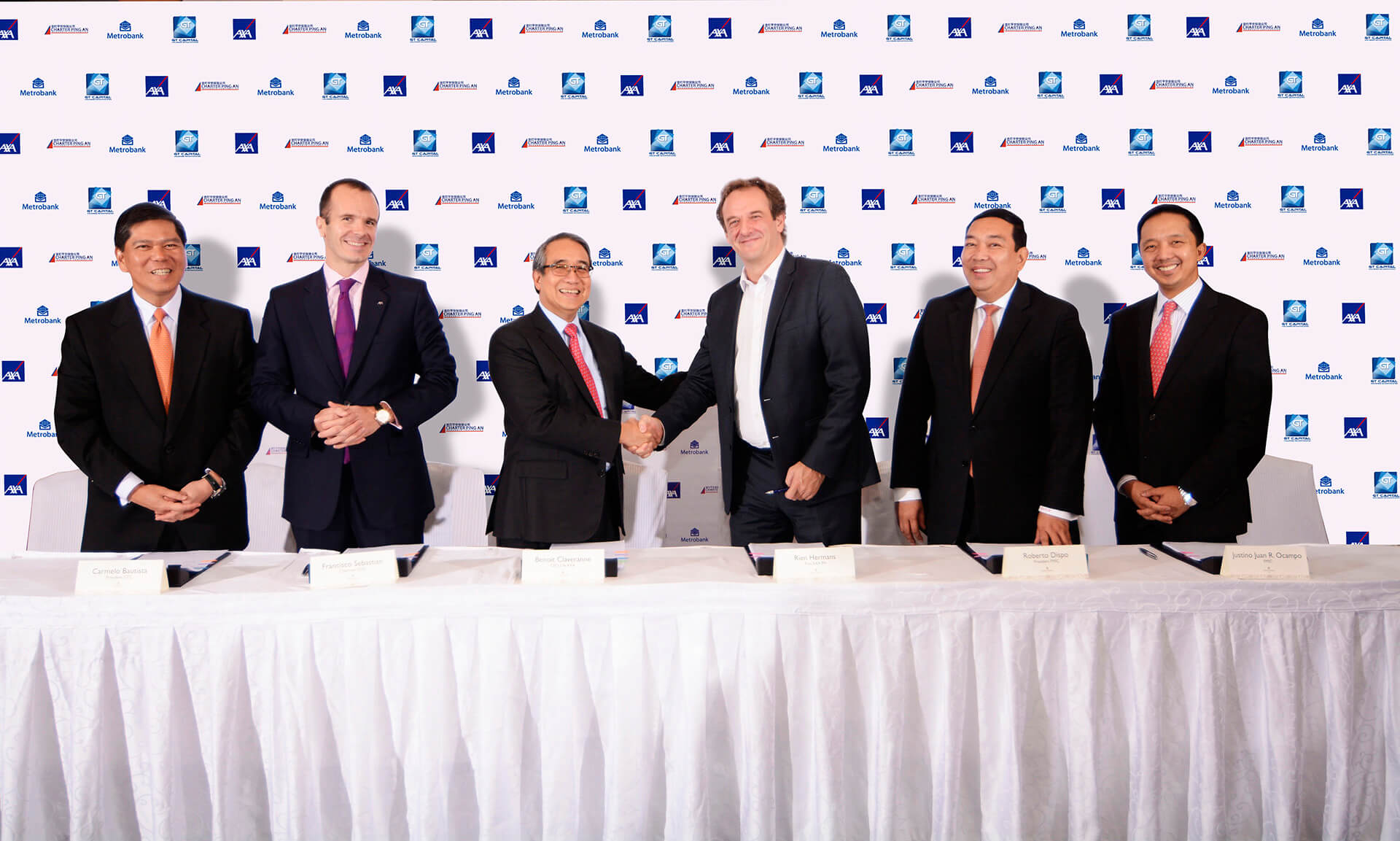 AXA Philippines acquires Charter Ping An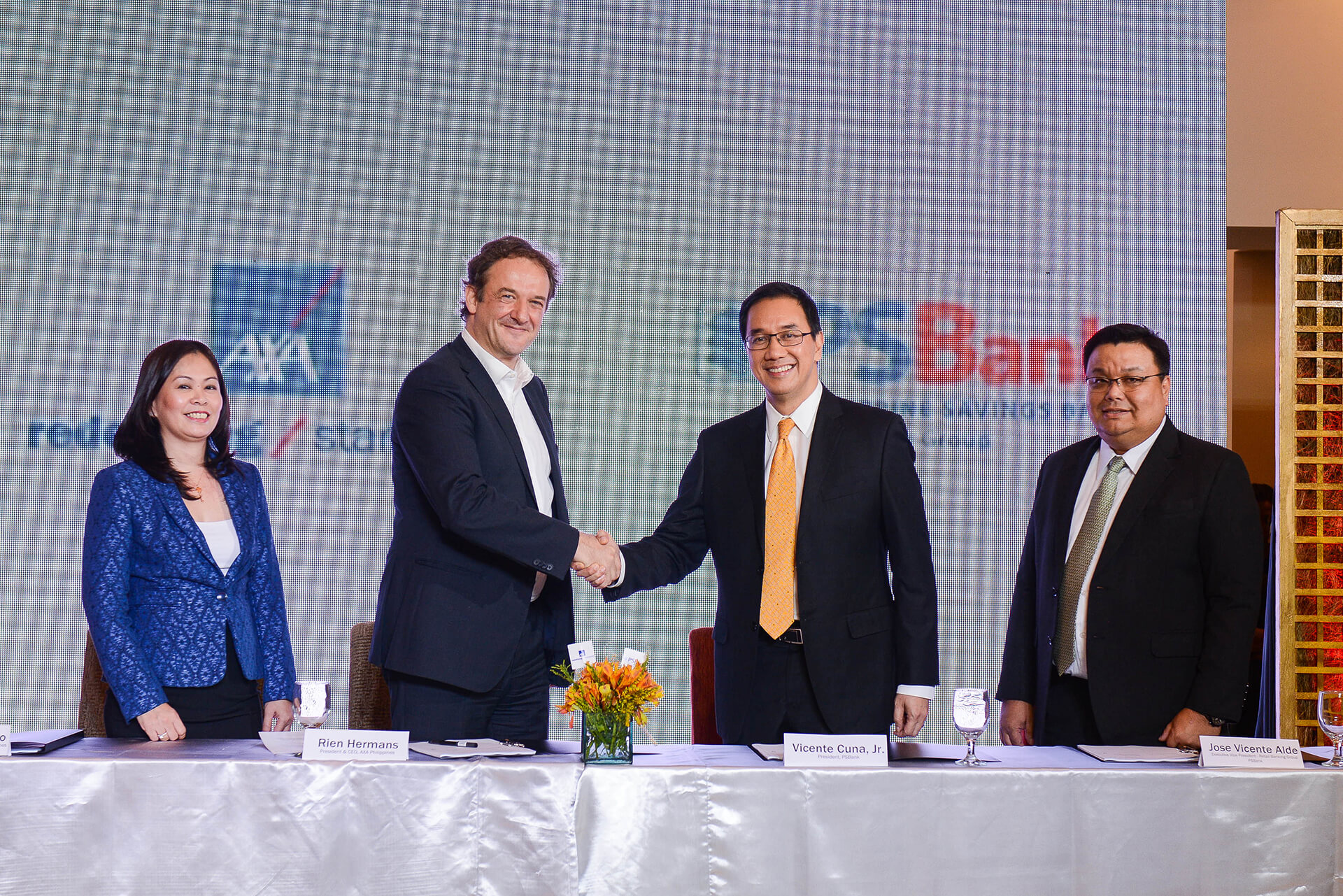 AXA establishes bancassurance partnership with PSBank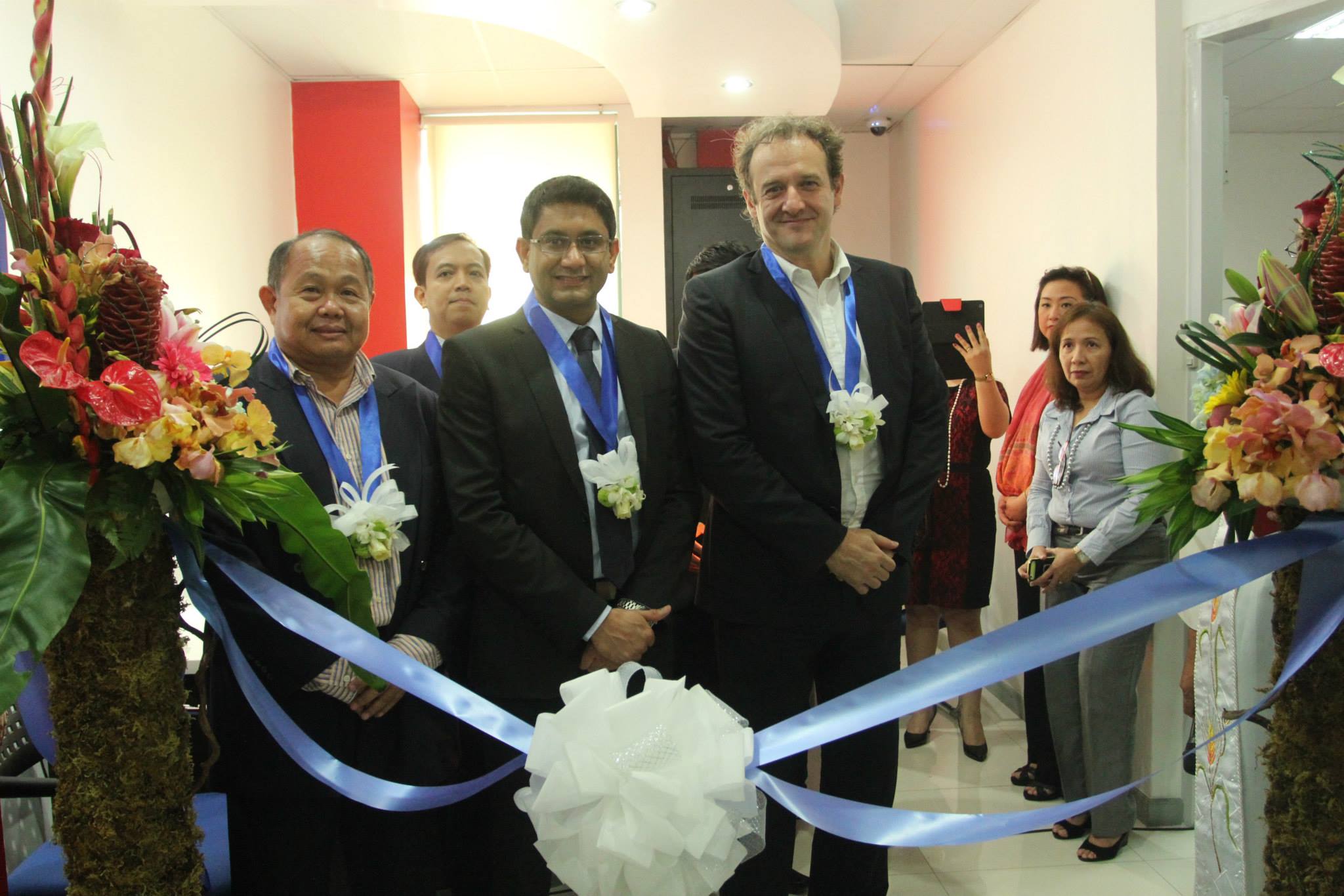 AXA Cebu Business Park inaugurated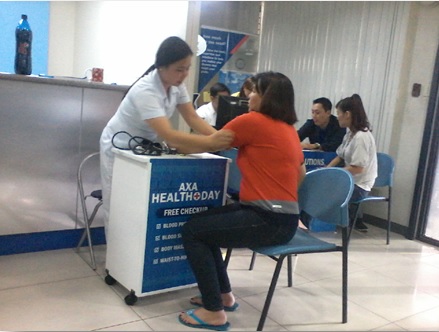 AXA Health Day in selected Metrobank branches