component companies - metropolitan bank and trust company
Metrobank Foundation, Inc.

Excel. Engage. Empower.
The Metrobank Foundation, Inc. (MBFI) was established on January 8, 1979 by Dr. George S. K. Ty, sixteen (16) years after he founded the Metropolitan Bank & Trust Company (Metrobank). As the corporate social responsibility arm of the Metrobank Group, the Foundation implements various programs that recognize excellence among key professions, education, arts and culture, and healthcare.
It also maintains a dynamic partnership with other organizations that likewise provide services for the underprivileged and marginalized sectors of society and remains responsive to aid survivors of natural calamities in the Philippines and in Asia through relief and rehabilitation efforts.
Recognition Programs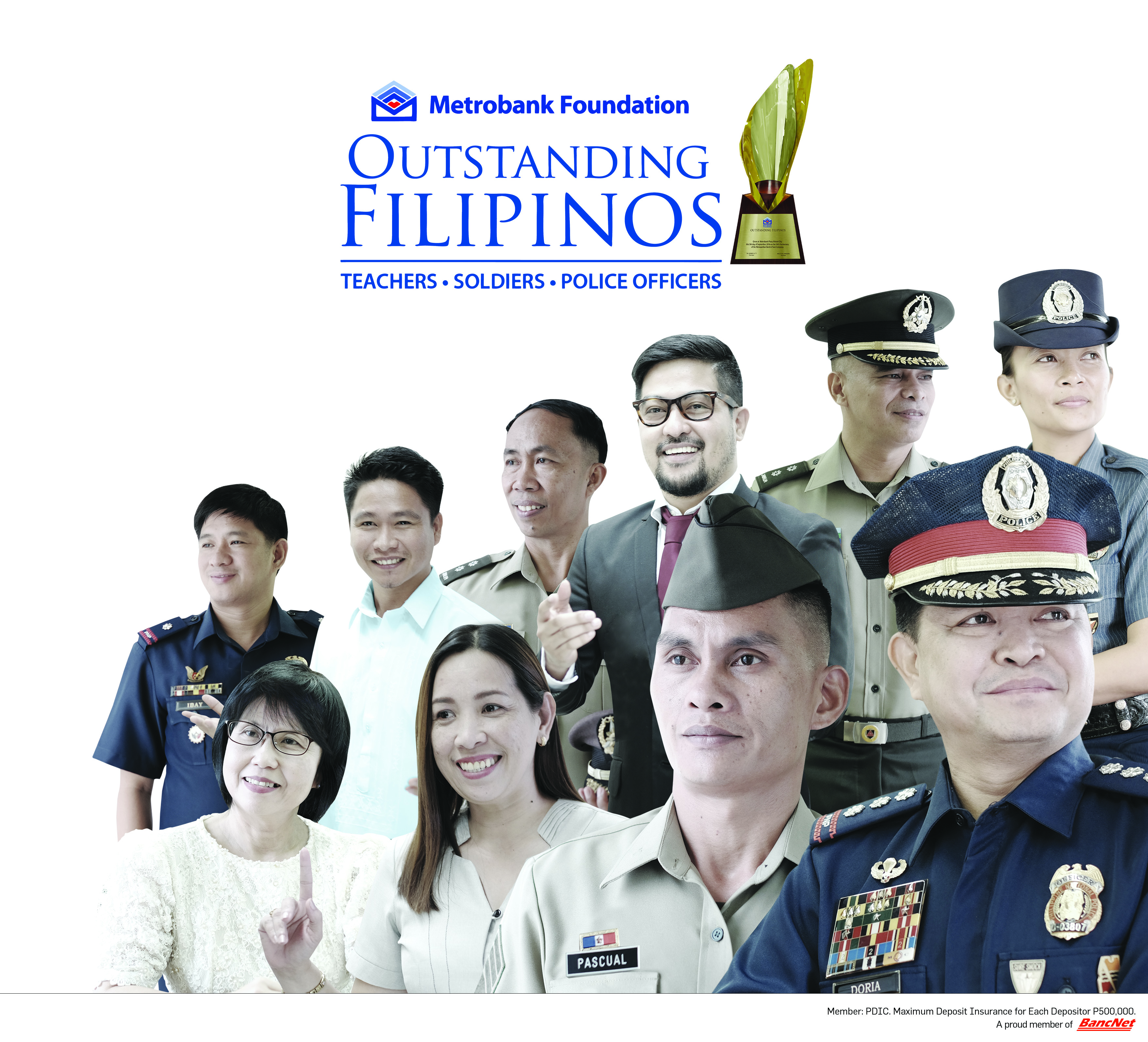 Metrobank Foundation Outstanding Filipinos recognizes exemplary teachers, soldiers, and police officers for rendering service above and beyond their call of duties, guided by the theme "Beyond Excellence". An Outstanding Filipino is recognized for his/her accomplishments that have inspired and influenced their peers as well as the people in their respective communities. Their works must have transformed a community with a lasting positive impact on people and to the country.

Metrobank Art & Design Excellence (MADE) hails Filipino artistry and creativity through the annual competitions in painting and sculpture. Professorial Chair Lectures, in partnership with government and academic institutions aim to strengthen key professions in the areas of law, health, public service and governance.
Education
Metrobank-MTAP-DepEd Math Challenge (MMC) raises the mathematical competitiveness of elementary and high school students nationwide through the annual mathematics competition in partnership with the Mathematics Teachers Association of the Philippines (MTAP) and the Department of Education (DepEd).

Metrobank Scholarship Program provides financial assistance to underprivileged but academically-deserving students, while instilling among scholars the value of 'paying-it-forward' the gift of education they have received.

National Teachers' Month encourages the different sectors of the society to pay tribute to the teaching profession in line with Presidential Proclamation No. 242 declaring September 5 to October 5 as National Teachers' Month.
Health
Manila Doctors Hospital (MDH) serves as the healthcare arm of the Foundation, offering a wide array of social services such as subsidies for in-house patients, outreach programs, medical missions, and other health-related interventions in adopted communities.
Grants
Financial and In-kind Grant Assistance is extended to socio-civic and non-government organizations, as well as, local and national government agencies whose projects/ programs are aligned with the thrusts of the Foundation in health, education, arts and livelihood or HEAL, including the attainment of the Sustainable Development Goals (SDGs).
Disaster Response
The Foundation remains responsive to aid survivors of natural calamities in the Philippines and in Asia through relief and rehabilitation efforts.