GT Capital Holdings, Inc.
Amid government-mandated community quarantines in 2020, GT Capital continued its core corporate social responsibility (CSR) programs, modified to ensure safe physical distancing. GT Capital Purple Hearts Club, the parent company's employee-driven CSR movement, focused its programs on three key areas: nutrition, education, and the Covid-19 pandemic.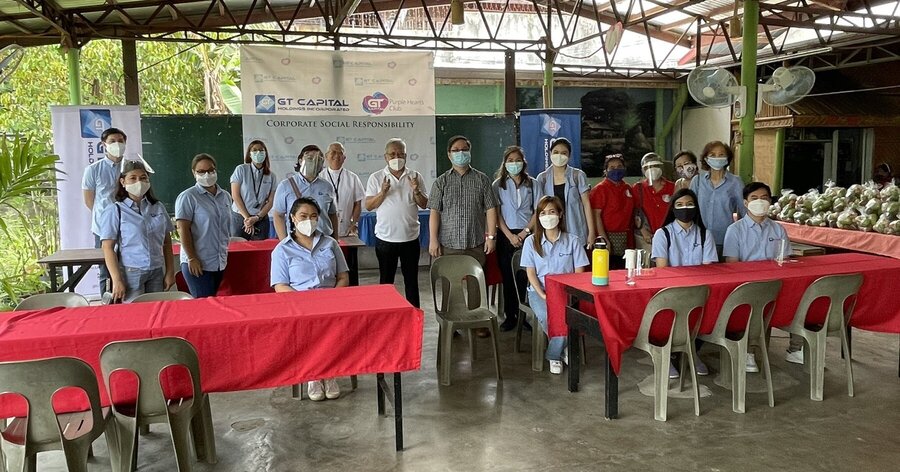 GT Capital Community Pantry
In July 2021, Purple Hearts Club volunteers participated in GT Capital's community pantry initiative in Our Lady Queen of Peace Parish in Bacoor, Cavite. The group provided canned goods, vegetables, and rice to over 170 beneficiaries of the parish community.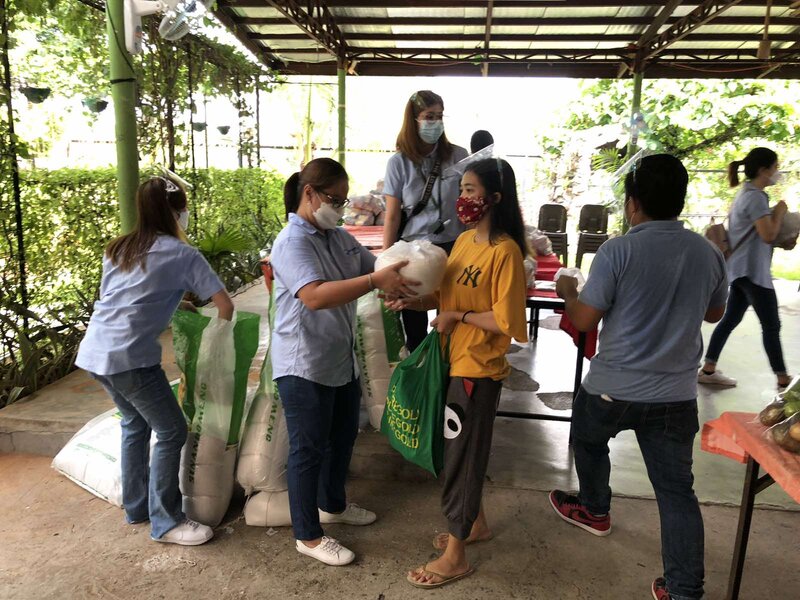 In order to observe Covid-related protocols, the goods were pre-packed and social distancing was observed during the program. Amid the global health crisis, the Group continues to prioritize its mission of alleviating hunger in various communities in need.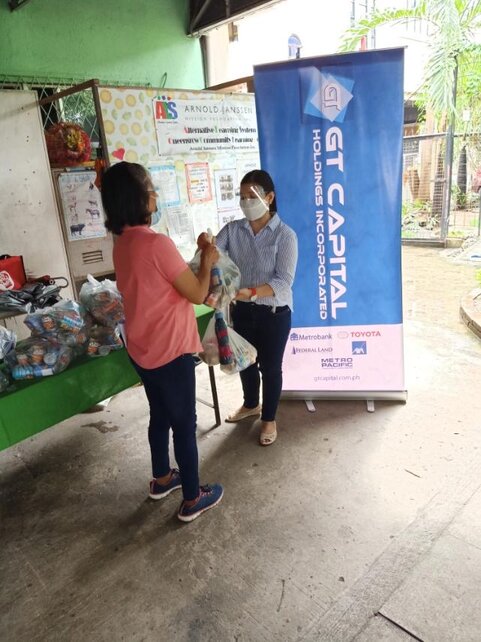 Nourishment Program at Our Lady Queen of Peace
Year-round, Christmas Bag Distribution in December
At the core of GT Capital Purple Hearts Club's CSR initiatives is the parent company's consistent commitment to augment the nutritional needs of children at the Our Lady Queen of Peace Parish (OLQPP) at Queen's Row in Bacoor, Cavite. Since 2017, GT Capital employees have contributed t and visited OLQPP quarterly, usually culminating in a Christmas party for the area's children. Despite the challenges of the pandemic, the Purple Hearts Club, with the invaluable help from the community, continued this tradition. Parish volunteers, mostly mothers of children who were beneficiaries of the pre-pandemic feeding program, packed lunches every Saturday. Meals were delivered weekly to over 150 families in the villages surrounding the church. These were funded by donations both from GT Capital employees and the company CSR budget. On 19 December 2020, in lieu of the usual Christmas party, with the help of the parish priest and volunteers, GT Capital employees distributed 270 food bags to help alleviate hunger in the community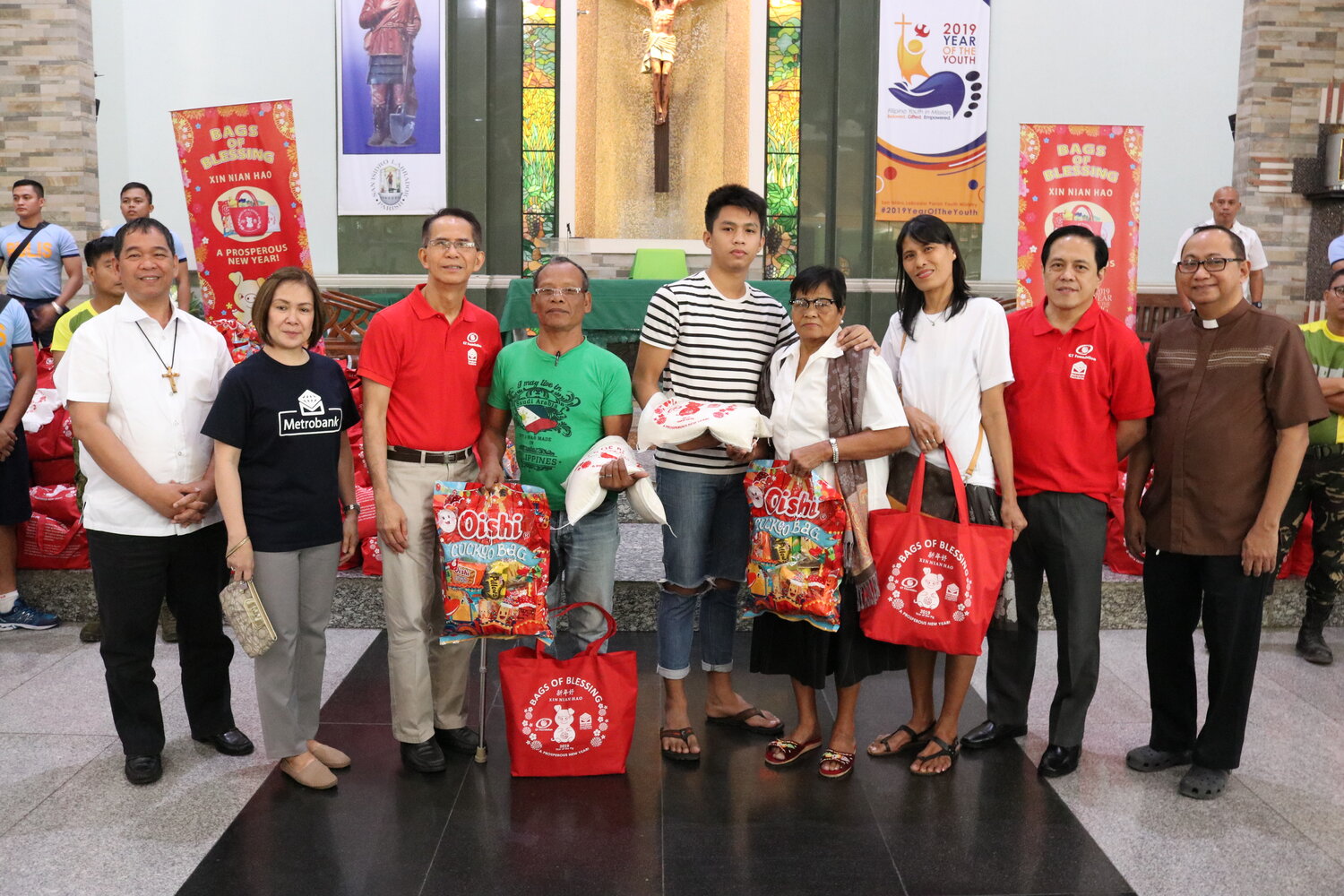 Bags of Blessing 2020
February
In February, Purple Hearts Club volunteers participated in Metrobank Foundation and GT Foundation's nationwide Bags of Blessing distribution program to celebrate Chinese New Year. GT Capital joined team members from Metrobank's Makati sector, Manila Tytana Colleges, Toyota Financial Services, and Orix Metro Leasing and Finance Corporation in distributing rice, snack foods, milk, canned goods, and cooking necessities to over 500 families who came to the San Ildefonso Parish Church in Makati. Service personnel from the Armed Forces of the Philippines and the Philippine National Police also assisted the volunteers in distributing the goods. The Catholic Bishops Conference of the Philippines and Caritas Manila helped organize and identify the indigent families chosen as beneficiaries for the event.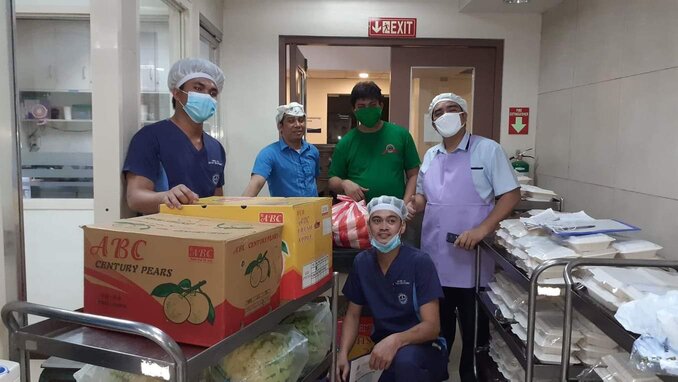 Donations to Covid-19 Efforts
March-May
Every month from March through May, during the strictest enhanced community quarantine period, GT Capital donated fresh fruits and vegetables, which were enthusiastically received by Manila Doctors Hospital (MDH) front-liners, including doctors, nurse practitioners, and other medical and administrative staff. The parent company provided approximately 120 kg of produce worth Php28,800 to augment MDH employees' nutritional needs.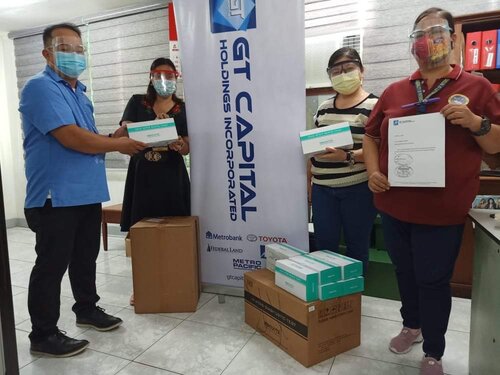 Project ARK Rapid Test Kit Donation
March, July
In March, GT Capital donated 1,320 rapid antigen Covid-19 test kits to the Pateros Municipality local government unit (LGU). Later, in July, the parent company joined Metrobank Foundation's donation of hundreds of test kits to the Imus City (LGU), in solidarity with members of the community who live near the GT Capital Group's property development in Cavite. Through these test kits, the company helps in national and local efforts to stem the spread of the pandemic.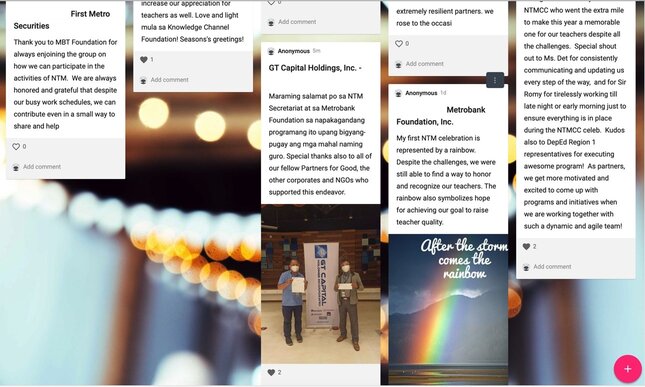 National Teachers' Month
September
GT Capital also participated in the National Teachers' Month (NTM) initiative, spearheaded by the Metrobank Foundation (MBFI) and coordinated through the Philippine Department of Education (DepEd). Every year for almost a decade, MBFI and DepEd, along with several private and public sector partners, spearhead programs to recognize and reward teachers for their efforts in educating and equipping young minds for the future. The Philippines celebrates NTM annually from 5th September to 5th October, which is also World Teachers' Day. For 2020, GT Capital Purple Hearts Club donated Php15,000 to the NTM cause, which will go to providing bond paper reams to underserved elementary schools for printing lesson modules for distance learning.