GT Capital Holdings, Inc.
Nourishment Program for Children
In 2017, GT Capital continued its mission to supplement the nutritional needs of children at Our Lady Queen of Peace Parish in Espeleta, Bacoor, Cavite.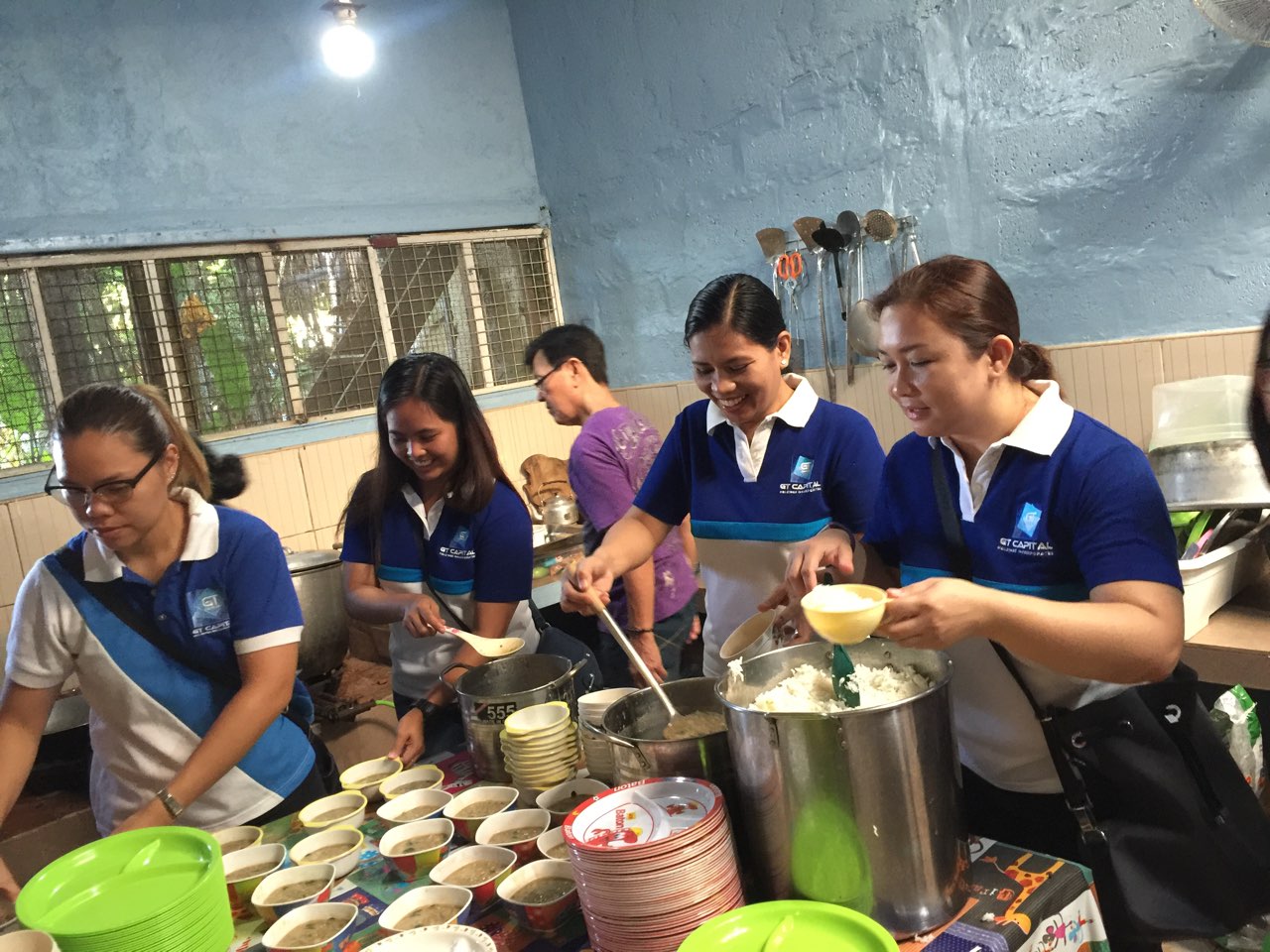 What began as a one-time event to provide kids with fun and games during Christmas in 2016 has expanded into a weekly program that nourishes underprivileged children both physically and spiritually. Along with contributions from its employees, GT Capital donated Php280,000 for the program. Through this aid, parish workers and youth ministers ran a weekly feeding and catechism program that taught kids not only the value of healthy eating but also important Catholic values such as generosity, humility, and faith amidst adversity.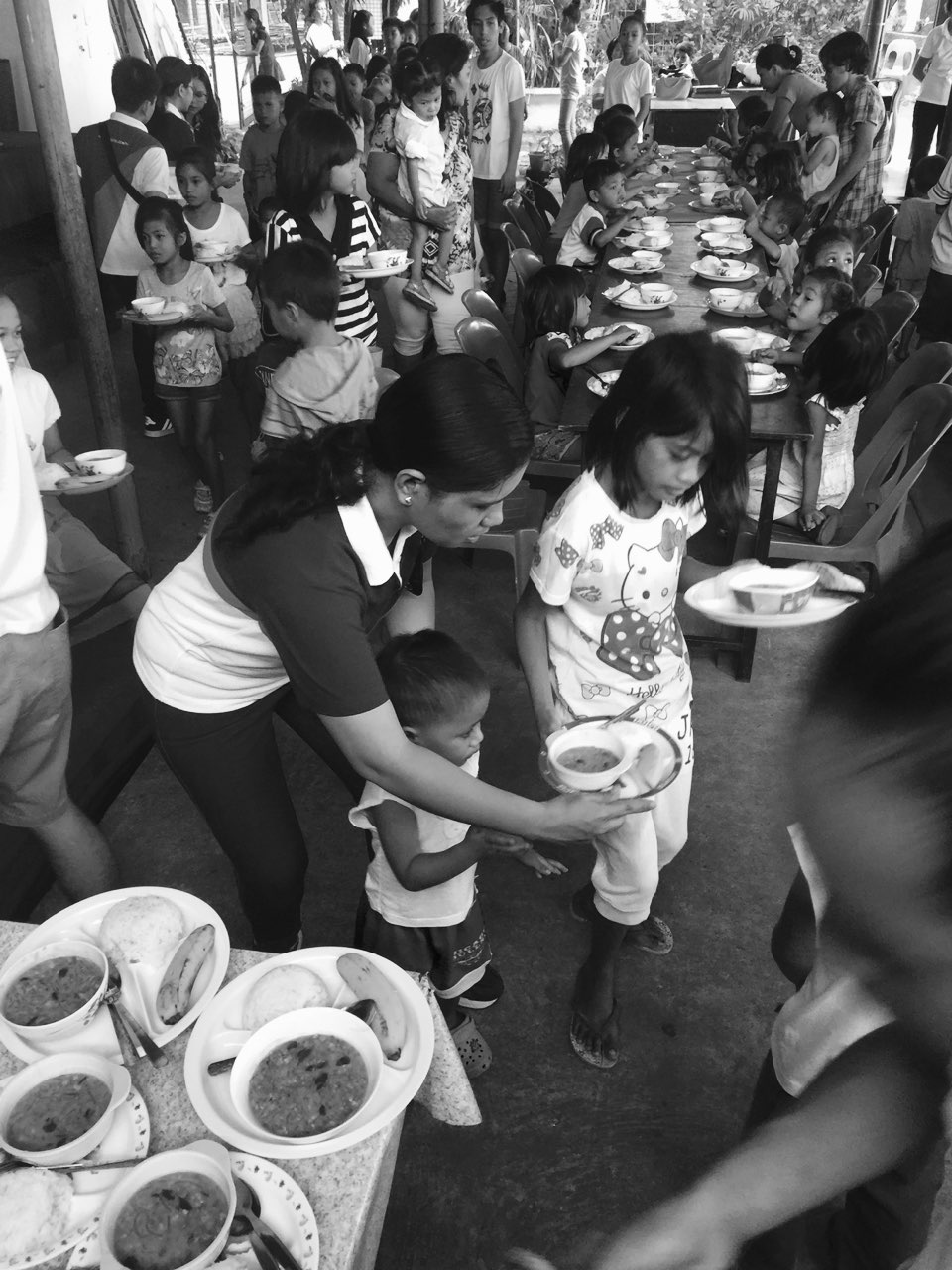 Children aged two to 12 years old were served with healthy and nutritious food. By exposing these kids early to healthy food, GT Capital volunteers hope they continue to fortify their health as they grow up.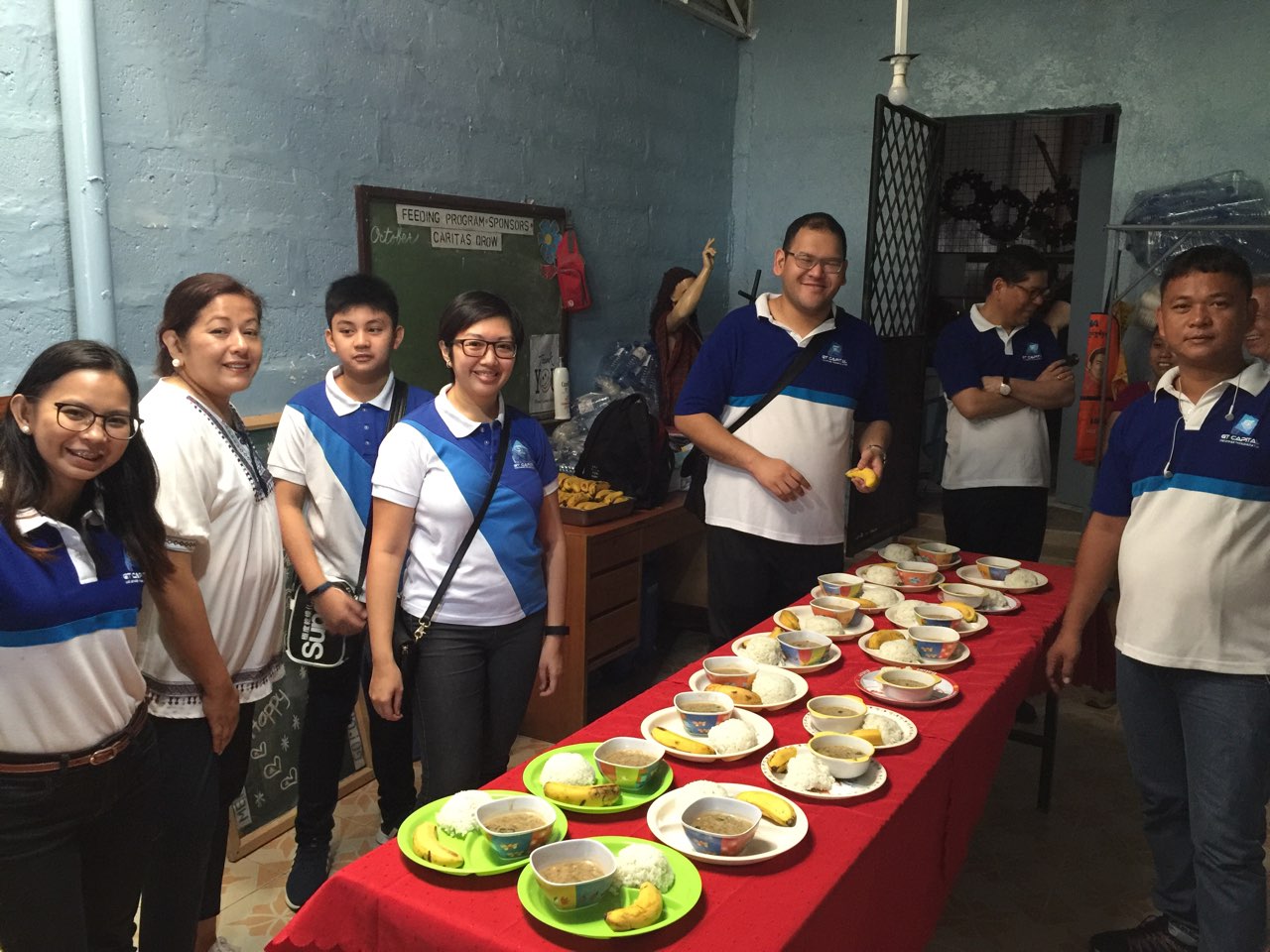 In addition, GT Capital management and staff visited the parish quarterly, participating in actual food preparation and distribution, as well as bringing gifts such as shoes, food packs, and school supplies to the 130 indigent children served by the program.