GT Capital Awarded Best in Investor Relations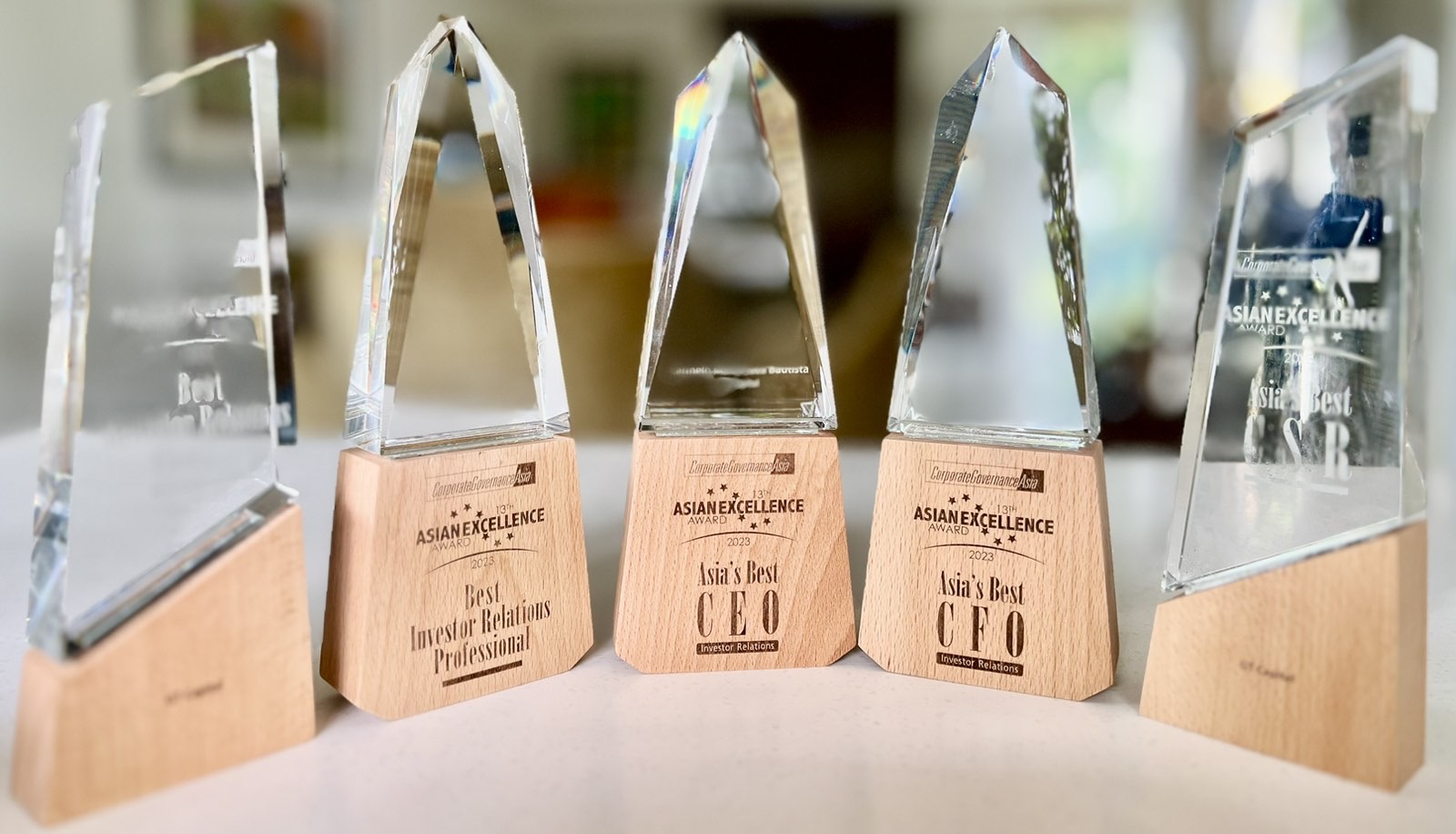 GT Capital Holdings, Inc. garnered five awards, namely Asia's Best CEO for Investor Relations (Carmelo Maria Luza Bautista), Asia's Best CFO for Investor Relations (Francisco H. Suarez, Jr.), Best Investor Relations Professional (Jose B. Crisol, Jr.), Asia's Best CSR, and Best Investor Relations Company from Hong Kong based business publication, Corporate Governance Asia. The publication is one of the region's authoritative journals on corporate governance, providing news and analyses on corporate governance issues, boardroom practices, and shareholder concerns.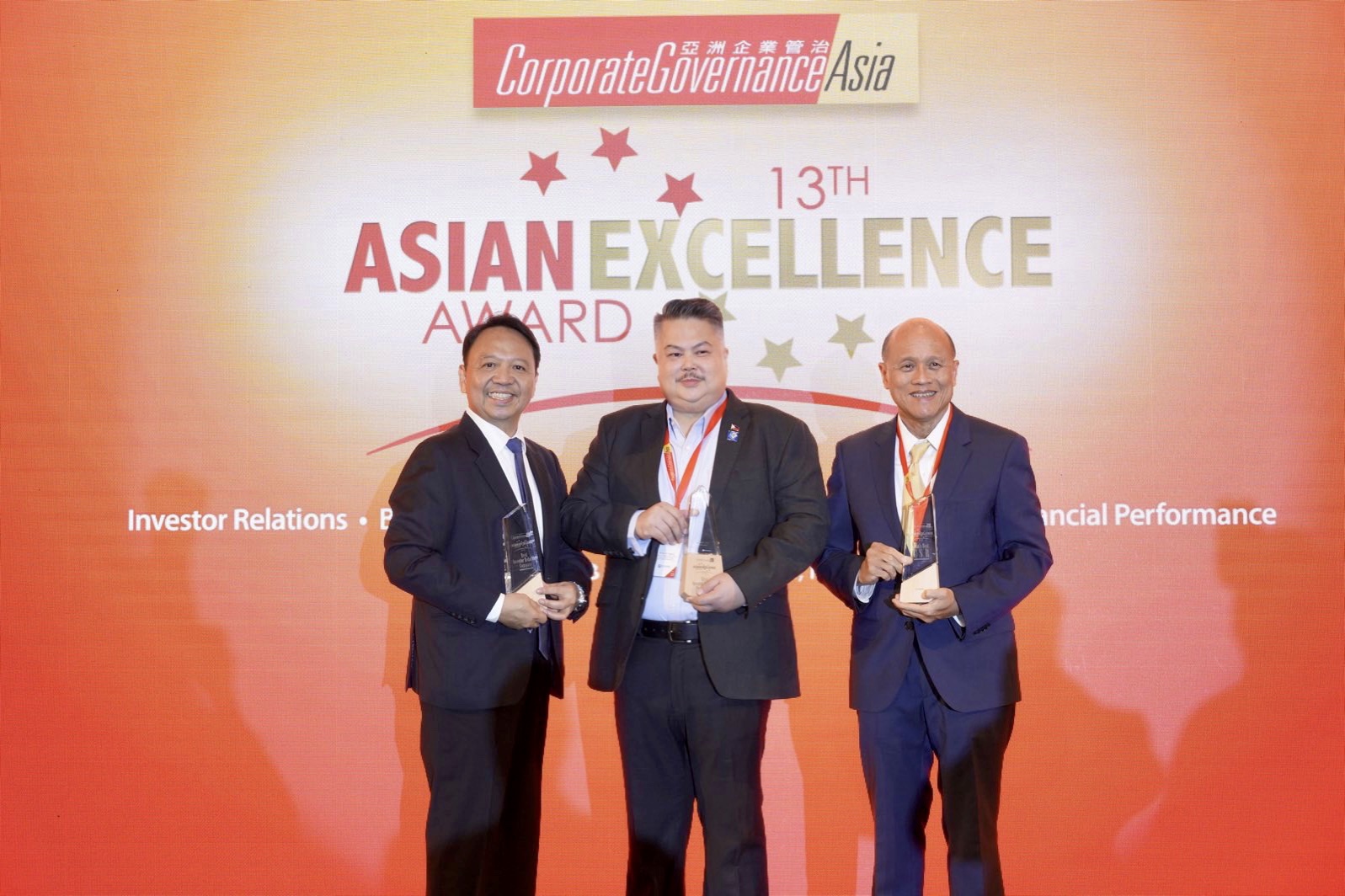 Receiving the awards during the publication's 13th Asian Excellence Awards at JW Marriot Hotel in Hong Kong last June 26, 2023 from Aldrin Monsod (left), Corporate Governance Asia publisher, were GT Capital executives Jose B. Crisol, Jr. (middle) Senior Vice President and Head of Investor Relations, Strategic Planning, and Corporate Communication and Francisco H. Suarez, Jr. (right), Executive Vice President and Chief Finance Officer.